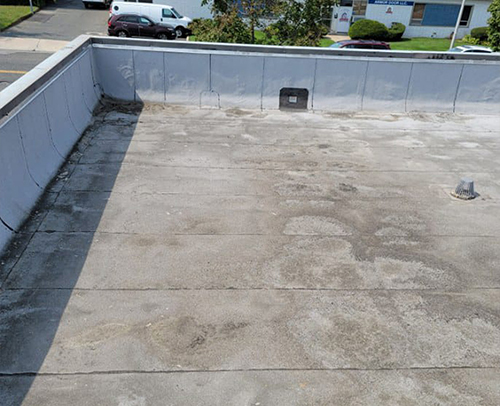 Roofing is undoubtedly the most critical feature of any home. Depending on the type of roofing material used, a roof may last anywhere from 30 to over 60 years. However, roofing is constantly exposed to various weather conditions and bears the brunt of seasonal challenges. As such, you may encounter roofing problems from time to time. Therefore, it is crucial to maintain your home's roofing to ensure it protects your family for years to come. At Quick Roof and Siding, we provide comprehensive roof repair and maintenance services to strengthen your roof and prevent structural damages. Our contractors are well-versed in identifying and repairing potential roofing issues to avoid expensive roof repairs in the future. Some of the top roofing problems homeowners should address now to avoid expensive roof repairs include:
1) Roof leaks
Seemingly minor roof leaks can quickly escalate to expensive roof repairs. A leak often occurs when your roof has cracked or is missing roof shingles. Moisture on the walls or ceiling is a warning sign of a developing roof leak. If you notice a roof leak, immediately schedule professional roof repair services as ignoring the issue may lead to severe water damage and expensive repairs.
2) Pest problems
Roof cracks and moisture from rainstorms may provide the perfect breeding ground for pests and insects. Not only is this both annoying and challenging, pest infestation can also cause further damage to your home as well as spread diseases. Fortunately, you can prevent pest problems to a large extent with regular roof inspections and crack repairs.
3) Mold and mildew growth
Rain and humidity may also stimulate mold and mildew growth in your roof shingles, promoting rot and weakening your roofing structure. It may also indicate an underlying moisture penetration issue. Therefore, if you notice any mold and mildew growth signs, contact us for a roofing inspection and mold removal services.
4) Decreased energy-efficiency
A roof's insulation capacity decreases due to environmental wear and tear, neglect, and improper maintenance. As a result, you may need to run the heat or AC for longer, leading to high energy bills and reduced energy efficiency. In that case, your roof may need to be replaced.
5) Visible exterior damages
Our team has extensive residential and commercial roofing experience and can handle everything from simple and complex repairs to complete replacements. We also offer a combination of siding, windows, doors, skylights, and gutters installation, repair, and maintenance services at competitive prices. So, when you need reliable home improvement services, schedule a consultation with our team for expert assistance! If you want functional, well-maintained roofing in top condition for the long term, hire our experienced roofing contractors at Quick Roof and Siding.