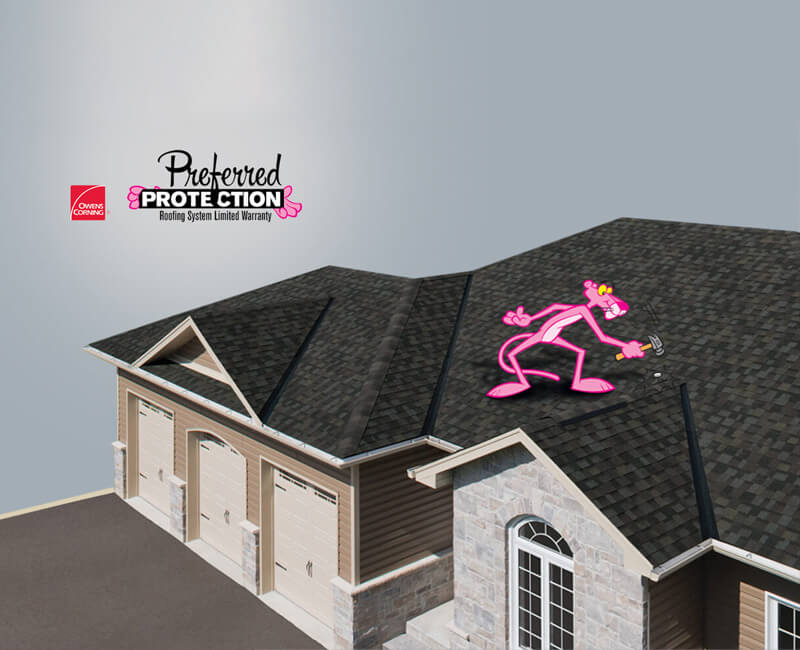 In order to enhance the visual appeal and safety of your home, it is crucial to have a high-quality roof installed. A subpar roof can leave your home susceptible to water damage and provide inadequate protection for your family, especially during severe weather conditions such as storms.
Therefore, it is imperative to have your roof regularly inspected and repaired. However, even with proper maintenance, a new roof installation may be necessary to safeguard your home from water damage.
You must replace your roof if it shows signs of aging or damage, or consider upgrading to the best suitable option to give your home a new look.
Signs of roof damage
Your residential roofing system is essential for the comfort and safety of your family. However, even a well-maintained roof will need repair or replacement over time. There are definite signs to look out for when hiring roofers for repairs or replacement. If you observe any of the below signs, contact Quick Roof and Siding for immediate repair or a new roof installation.
Missing Shingles.
Broken or torn shingles.
Shingles that have curled along their edges.
Leaky or clogged gutters.
Issues in the attic.
Cracked, damaged, or curling shingles.
Missing or damaged flashing.
Hail damage.
Accumulation of granules.
Mold and moss.
No matter what the reason, one thing you can count on is that installing a new roof is an important job that requires some preparation. Below are some preparation tips to help the job go more smoothly while protecting your home.
Interior preparation for a new roof installation in Huntington
Cover the items in the attic.
Removing the wall decor and wall hangings.
Protecting the other fragile items.
Arrange for the child and pet care.
Exterior preparation in Lloyd Harbor
Relocate the vehicles and clear the driveway.
The roof should be properly cleaned.
Mark and fence off the sensitive landscaping areas.
Consult with your neighbors.
Secure & protect windows.
Mark the electrical outlets.
Types of Roofing You Can Consider: Know Their Pros & Cons!
A leak often occurs when your roof has cracked or is missing roof shingles. Moisture on the walls or ceiling is a warning sign of a developing roof leak. If you notice a roof leak, immediately schedule professional roof repair services as ignoring the issue may lead to severe water damage and expensive repairs.
Asphalt Shingle
Lifespan: up to 30 years.
Pros
Affordable.
Low-maintenance.
Easy to find.
Functions well in any climate.
It can be recycled to make pavement.
Cons
Colors may fade with sun rays.
Short lifespan.
Mildew and moss may grow.
Environmental unfriendly.
Metal
Lifespan: up to 50-70 years.
Pros
Low maintenance.
Durable.
Lightweight.
Recyclable.
Available in different looks.
Environmental friendly.
Perform well in high wind, hail, or rain.
Cons
Requires specialized labor to install and repair.
Periodic painting is needed.
Needs soundproofing to lessen noise.
May wrap or develop ripples with an improper installation.
Wooden
Lifespan: up to 50 years.
Pros
Natural look weathering.
Can offer some insulation advantage.
Curb appeal.
Easy to replace or repair.
Cons
Expensive.
High maintenance.
Sensitive to mold, water damage, mildew, and rot
Need treatment with fire retardants and chemical preservatives.
Slate
Lifespan: up to 50 to 200 years
Pros
Long lifespan.
Low-maintenance.
Durable.
Fireproof.
Cons
Very expensive.
Requires specialized installation.
Very fragile
Need extra structural support for its weight.
Clay Tiles
Lifespan: up to 50 to 100 years
Pros
Low-maintenance.
Great curb appeal.
Regulates temperature inside the building.
Made from natural materials.
Cons
Requires added structural support for the weight.
Require specialized labor to install and repair.
Susceptible to impact.
Choose the best roofing for your home!
The optimal roofing choice for your home may depend on various factors, including the climate in your area, your budget, and the design of your house. To determine which roofing material would be most suitable for your home in Cold Spring Harbor, Llyod Harbor, or Hungtington, consider exploring newer developments in your area to see what types of roofing are commonly used for enhanced functionality and longevity.
Additionally, you may wish to consult with reputable and licensed roofing contractors nearby, such as Quick Roof and Siding. They are preferred contractor of Owens Corning, ensuring that you receive high-quality service and materials for all your roofing needs.