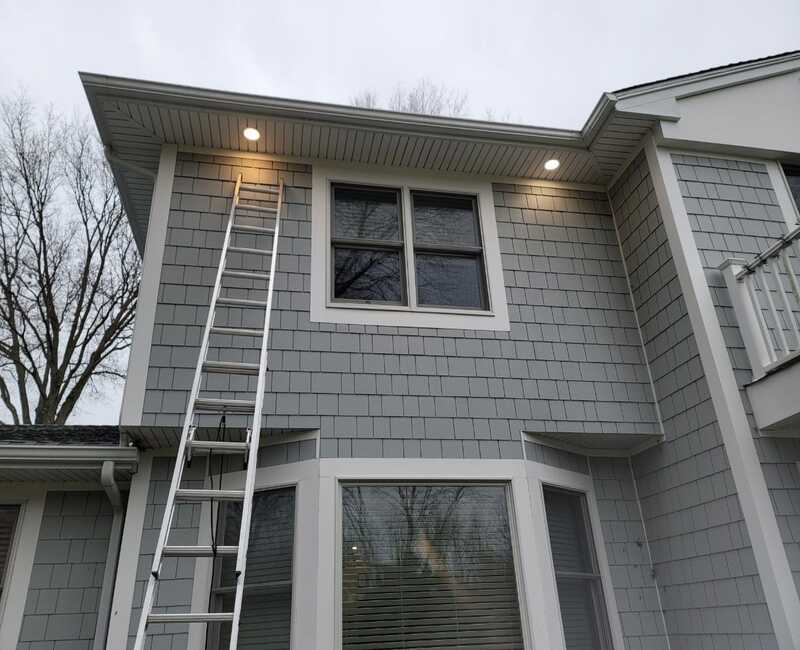 Your home's external elements are at risk of harm owing to ongoing exposure to environmental factors. For instance, a dirty exterior can have a negative impact on the curb appeal of a home. Furthermore, it can result in an unpleasant living environment for your family members.
The siding is one feature of your home that deteriorates over time. This property element will last longer if kept clean and well-maintained. Quick Roof and Siding Team is ready to help you if you require professional cleaning services for your sidings. New York clientele has relied on our superior roofing and siding services for many years.
Continue reading this blog to discover the advantages of keeping the siding clean, how to wash the siding, and the reasons to hire professionals for this project.
Benefits of Siding Cleaning
High-quality siding can offer several benefits. From enhanced market value to a comfortable living environment, cleaning your home's sidings has a lot to provide you with. Here are the top three benefits of cleaning your sidings!
Prolongs your siding's lifespan
Regular cleaning will keep your siding healthy. And siding that is in good condition will last longer. When you receive routine siding cleaning and maintenance service, you may discover signs that it needs repair. With quick identification of these indicators, you can maintain vigilance. You can seek out repair assistance before your siding sustains damage and requires expensive replacement.
Adds value to your home
First impressions play a significant role when looking for a new home. A tidy and clean home exterior hints at the house's interior condition.
Having clean and attractive sidings can increase the curb appeal of your home. If you plan to sell your home later, well-maintained sidings can boost the market value of your home. Besides, no one wants to spend money on a property that needs repair or cleaning services. Whether you plan to sell your home or not, keeping the sidings and other property elements in top working condition can keep your property worthy of market value.
Prevents harmful substances
The washing of sidings can help remove this precious property element from harmful substances, such as mildew, mold, fungi, and bacteria. However, if the sidings are left uncleaned for an extended period, these substances will carry germs that can harm you, your loved ones, and the environment. So, keeping them away by hiring professional siding cleaning services and maintaining a healthy living environment is best.
How to clean the siding?
After knowing the benefits, you may also want to keep your home siding well-cleaned. So let's look at how you can clean your siding. 
Soap and water method
It's an age-old remedy to clean the siding. As it's a simple way of cleaning the siding, many people prefer it. You may need a gallon of warm water that needs to be mixed with a sufficient amount of trisodium phosphate. Some people use dish soap or laundry detergent in place of trisodium phosphate.
It is simple to follow this method. First of all, you need to rinse your siding with clean water with the help of a hose. Next, you must scrub from the bottom up with the soap and water mixture using a brush. Now, again you need to rinse your siding with clean water.
Power-wash method
A power washer is a quick way to wash your siding. But you need to rent a power washer for a day or two to wash your siding using this method. 
Why should you hire professionals for siding washing?
Though the soap and water method seems easy, cleaning your siding by yourself may not deliver the desired results. People often complain that the stains and mildew in their siding remain even after washing with this simple cleaning method. Also, incorrectly power-washing your siding might result in paint loss and further deterioration.
For this reason, many people prefer getting professional siding cleaning and maintenance services. Professionals have the right skill sets, the quality- materials, and the tools required to clean your siding. Experts will rinse your siding and use an effective formulation to remove all the dirt and grime from your siding. In the end, your siding will look like brand-new siding. 
Here is one more exciting advantage of hiring siding contractors for cleaning jobs. They can inspect your siding and let you know if any repair work is needed. And getting your siding repaired on time can prevent further damage to the siding and other surrounding property elements.
Schedule a siding cleaning service today!
Your home's curb appeal depends on the clean sidings. Repairs to your siding might be avoided with routine cleaning services. Additionally, it might help keep your home's worth up. Contact us if you need help maintaining the cleanliness of your siding. Our siding contractors will provide superior siding cleaning services from start to finish.