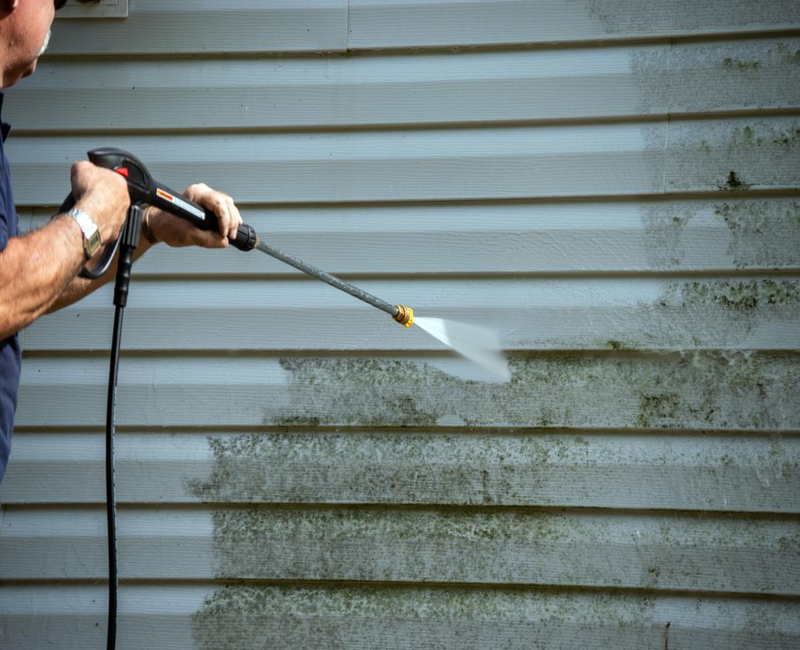 What could be the first thing about your home exterior that visitors can notice? Perhaps, the siding could be one among them! And it's important to maintain them in top-working conditions. Beautiful siding can even add aesthetic value to your home.
If you want to sell this house after some time, installing high-quality siding at your home would give you better value than before. So if you see any signs of damage on this property element, then call professionals offering siding repair services near you. But how could you know if there exist any damage signs that hint towards the need to call siding experts?
This blog describes some red flags showing something wrong with your siding. Keep an eye on them and get them repaired or fixed on time. 
Aging and deterioration signs-
The age of siding plays a great role in maintaining its functioning. The age varies based on different types of siding and how well they are maintained. If we speak about the damaging signs of different types of siding, you can easily observe-
Uneven spots; and wear and tear signs on vinyl siding and;

Rotting or warping on wooden siding.
These signs would indicate there is something wrong with your siding. You should not hesitate to call a trusted siding pro to get these issues fixed.
Cracking caulk-
You can notice the presence of cracking caulk at crooked joints. If you observe prominent lines at a few places on the siding, it's best to call experts. Properly installed caulking can cover up these lines and prevent further damage to the siding due to moisture.
Most commonly, this issue occurs after the new siding is installed. Hence, calling professionals for siding cleaning, repair, and installation services is advisable.
Presence of rusty nails-
You can call professionals if you observe rusty appearance in a few areas on your siding or missing nails over them. Rusty nails are more likely the result of damage caused due to moisture. The aging factor also has a role in making the siding worse. 
Whatever the issue with this property element, call experts. They will inspect the siding thoroughly and do the needful siding repair if required. If replacement is needed, they will inform you and suggest the best-quality siding for long-term usage.
Tight siding boards-
Hearing creaking, popping, and rattling noises from the siding at night can also indicate something wrong with this property element. These noises are common when the season changes. Improper siding installation can lead to strange movements of expansions or contractions that can lead to these noises. 
These noises are often a result of tightly installed boards. You can resolve these noise issues by hiring siding experts. They will most likely remove them and re-install them properly. And then you can sleep peacefully at night. 
Missing paint-
Do you know the paint on your siding may not last longer? To keep it in good-looking condition, you should regularly repaint it. The quality of paint and the number of coatings you apply over this property element can significantly enhance the longevity of the siding. If the best quality paint is used with adequate coats, paint can last for 2-5 years on wood siding. The exact lifespan of paint depends on how well your siding is maintained.
If your siding shows signs of faded paint, you can consider repainting it. You can call professionals to do this job. They will first perform thorough siding cleaning and then repaint them.
Damage caused due to termites-
It is another common reason why people look for siding services. Termites and other pests can cause severe damage to siding if proper cleaning is not done. And you may need an entire siding replacement.
Hence, inspecting your siding regularly and checking for termite and pest growth is advisable. If you observe any signs of termite damage, call siding professionals. They will perform the siding cleaning and spray an-insect controlling formula to keep these insects away.
Rotting-
Damages caused due to extreme weather conditions such as heavy rainfall, snow buildup, melting ice, or humidity can lead to moisture formation over siding. This moisture damage can lead to mold growth. In addition, it can lead to rot in wooden siding. It's good to hire a siding pro in such a situation. They will remove moldy or rotted siding and replace it with a brand-new one. 
Hire professionals for siding services
.
So, these were the signs of siding problems. If you observe any of them, it's best to make a call to a professional offering a wide range of siding services. Do not make the mistake of considering a siding project a "Do it yourself." Although you can clean siding some days, professional cleaning is even required at regular intervals, so it's best to leave siding jobs for professionals!
You can contact Quick Roof And Siding if you live across New York. It's a renowned company that offers reliable and cost-effective siding repair, cleaning, maintenance, and replacement services.